Metro's WomEngineers Explore STEM
In celebration of National Engineers Week, February 20-24, students from Metro engaged in a number of Engineering field trips and activities, focusing on STEM initiatives.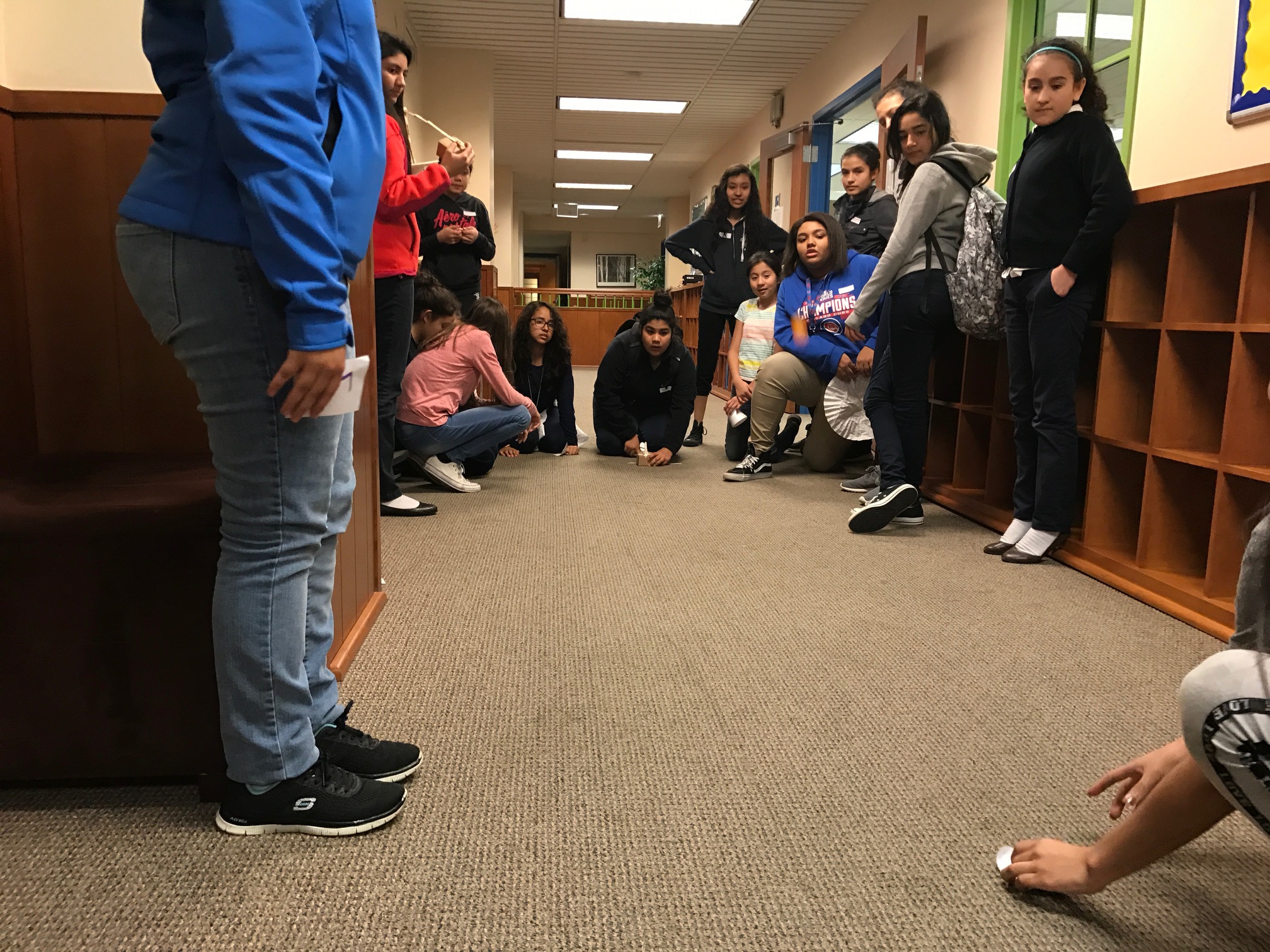 After an exciting morning at OptumRx, the high schoolers stopped back at Metro to meet up with their junior high friends for some hands-on engineering engagement with a volunteer from Salesforce, Kathleen Kelleher. Kathleen coached the girls through an app-building workshop. Using Metro's computer lab, the students learned how to create, design, and build a computer application in real time throughout Kathleen's instructional and interactive presentation.
Meanwhile, Metro middle school students took a field trip to the Museum of Science & Industry. There the girls learned about tornados, electricity, magnets, structures in the human body, and energy through interactive exhibits.
Metro's junior high students also spent time experimenting with design the next day. Small teams were tasked with designing and building catapults. Using photos and designs of real life catapults, the girls developed their own with popsicle sticks, coffee filters, paper plates, cardboard boxes, plastic spoons, rubber bands, and stryrofoam and paper cups. Once everyone finalized their work, the students marched out to the hallway to the launch range to test their creations.
To round out an activity-packed Engineering Week experience, volunteers from ASHRAE (American Society of Heating, Refrigerating and Air-Conditioning Engineers) led Metro girls in an activity experimenting with weights and helium and guest spoke about various engineering roles in the energy industry.
Needless to say, it was an exciting week full of events at Midtown and Metro. Students came away excited about their new STEM knowledge and future opportunities. MEF is especially grateful for the involvement and support of the corporate partners who were able to bring STEM to life this week.